Professional Auto Body &
Collision Repair Services
Hackleman Auto Collision Repair has 2 full-service collision repair shops in Hendricks County. Both locations have the personnel and equipment to handle your vehicle repair needs. We take repairs from minor dents and scratches to heavy hits and perform all body repairs and refinishing in-house. So whether you have a small door ding or a major accident, we are who you need to see. Hackleman Auto Collision Repair works with all insurance companies. We are your one-stop shop; there is no need to waste time running around from place to place if our collision repair service store is near you.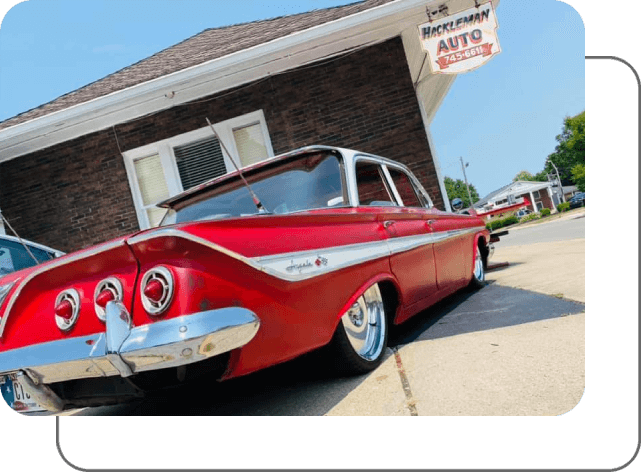 Auto Body - We offer complete auto body services. Including panel repair using all the proper equipment and trained technicians to perform the repairs. When selecting a repair facility, ensuring they have the appropriate equipment to repair your vehicle is important. This equipment should include; squeeze type resistance welders, electronic frame measuring equipment, and controlled airflow paint booths, to name a few. At Hackleman Auto, we have you covered.
Frame - Many of today's vehicles have sophisticated unibody frames, and it is imperative to have the correct equipment to repair them. We have an electronic Shark measuring system and chief frame rack that enables us to return your vehicle to factory specifications. Many times even if the structural parts of your vehicle are not damaged, a frame rack is required to make the pull to outer body panels to ensure a proper repair.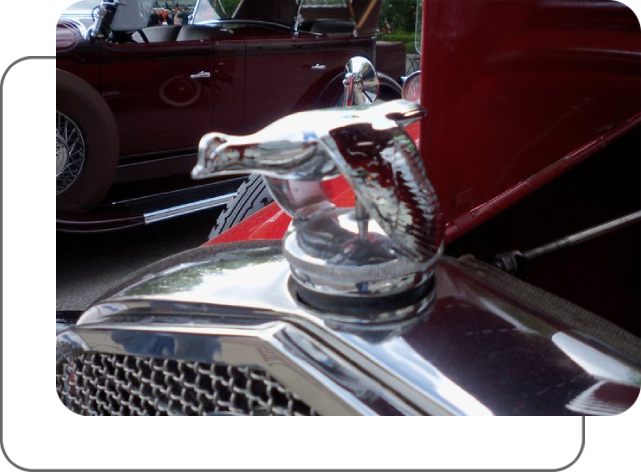 Mechanical - Hackleman Auto Collision Repair is not a mechanical shop; however, we do mechanical work associated with most accidents. We change suspension parts, drive axles, wheels, and heating and cooling system parts if they are damaged in an accident. Often there may even be components that bolt onto the engine that need to be replaced; we do this. If there is something mechanical that we do not do, rest assured that we only sublet to qualified and highly trained mechanical shops.
Refinish - We spray PPG paints at both of our facilities. PPG is one of the world's leading manufacturers of automotive paint. The chances are that your vehicle was sprayed with PPG at the factory before you bought it. Our paint comes with a lifetime guarantee against defects. Why would you want anything else sprayed on your vehicle?
Parts - Need a part for your vehicle, come to Hackleman's to get it. We don't stock parts but can order them for you and have them the next day on most occasions. We are often less expensive than your dealership and can give you the full range of part selection, new factory, new aftermarket, or used parts.
Paintless Dent Repair - Everyone has gotten a door ding in their vehicle at one time or another. Sometimes, if the paint is chipped, these small mishaps can be expensive to repair; however, we can usually perform paintless dent repair if the paint is still intact. These small repairs can vary in cost but start as low as $75.00.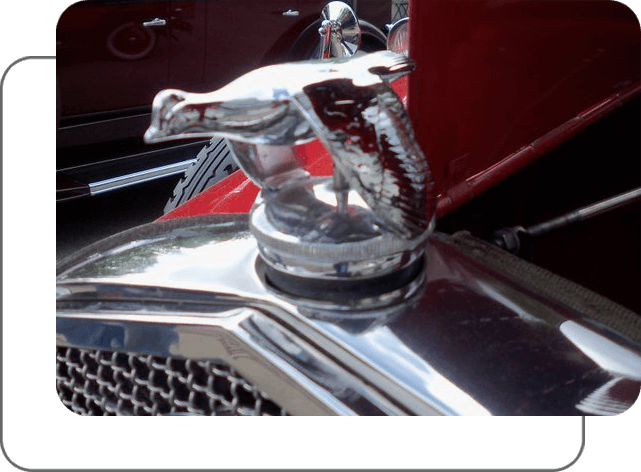 Fleet Information
Contact us today to see about our fleet discount programs. We can save you money, time, and frustration by handling your collision repair process. Our programs are customized to your needs, and we will sit down with you to see your needs and develop our services. The best thing about our service is that it is free for you. Our programs include vehicle safety inspections, collision estimates, collision repair, transporting vehicles from your facility to ours, transporting vehicles from the accident scene, and claims handling. Discounts vary depending on the size of the fleet.